Stop the extinction of wolves in Norway!

Contact the author of the petition
YES! A great victory is won!
Dec 20, 2016, 12:58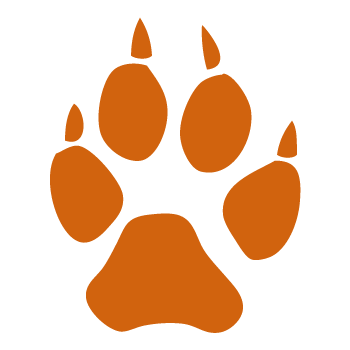 Dear wolf friends of the world,
The Minister of Climate and Environment in Norway, Vidar Helgesen, announced to day:
THERE WILL BE NO LICENSED HUNT FOR WOLVES IN THE WOLF ZONES IN NORWAY!
This will reduce the number of wolves that can be hunted from 47 to 15.
Thank you for your support in this important matter for the wolves in Norway.
We wish you a Merry Christmas and a Happy New Year
Best Regards
Aga, Marianne and Anders
Ulvens Dag
Our users have bought extra visibility to these petitions
Boycott Tesco over Muslim Advert - Tesco have deliberately included a Muslim family in an advertisement about Christmas 2017. 'However you do Christmas, we've got a turkey for you,' goes the ad. But we the undersigned note: (a) Christmas is a Christian festival,(b) God became flesh in Jesus Christ and dwelt among us,(c) Muslims deny the truth of the Incarnation,(d) Tesco do not even (thank God) sell halal turkeys, so they have not 'got a turkey' for the Muslims anyway! The ad is s...
Petitions24.com
We provide free hosting for online petitions. Create a professional online petition by using our powerful service. Our petitions are mentioned in the media every day, so creating a petition is a great way to get noticed by the public and the decision makers.
Most Popular Petitions
30 days
All time
Petition name
Created
15 142
15 163

The white moose in Sweden is saved - no more names necessary on this petition

The police have decided to allow hunting on the world-famous white moose found in the forests between Charlottenberg and Gunnarskog in Sweden. The reason is an incident with a woman and two dogs. We, who sign this petition want the decision to be removed and that the white moose may live a long life in his forest in western Värmland. A wild animal should not be punished with death because it resp...

Nov 13, 2017
427
428

Statement on Solidarity with "Csíki Játékszín" Theatre

The undersigned, leaders of Hungarian Theatre Union (MASZÍN), leaders of institutions, independent theatre artists, company leaders, and cultural managers, solidary with our collegues from Miercurea Ciuc, it is with great concern that we follow the developments and press articles with reference to Csíki Játékszín Theatre, and especially the phenomenon which gave rise to this situation. Last week,...

Nov 13, 2017
361
361

Protect Livanjsko polje!

Livanjsko polje is the largest marsh complex in Bosnia and Herzegovina and the largest temporarily flooded karst polje in the world. Recent research in this area indicates the presence of more than 700 vascular plants, 42 species of dragonflies and damselflies, 39 butterflies, 16 fish species, four of which are exclusively related to karst waters, 6 amphibians, numerous mammals, including a popula...

Nov 10, 2017
349
676

Save Byrne Creek Forest East

  The boundary of the entire property is: Southridge Drive (South) Byrnepark Drive (West)  Southwynde Avenue (North) and Southwynde Rainpark Walkway (East).   The habitat is very steeply sloped and hosts mature trees such as Western Red Cedar. The RWC tree helps prevent mudslides from pouring down the steep slope because their deep roots stabilize the soil.  A mature cedar forest is much more ef...

Oct 11, 2017
242
1 440

Decriminalize possession of Psilocybin Mushrooms

Europe's strongest hallucinogenic mushroom, 'Liberty cap', are thriving in Denmark. The mushroom contains the psychoactive compound called psilocybin - a so-called psychedelic substance - which recent research indicates has a huge potential for treating depression, as well as helping people out of their nicotine and alcohol dependence. It stands proud out there, swaying in the Danish mole, in the...

Sep 20, 2017
238
238

More vegan food options at WUR

RE: Petition for more vegan food on campus Dear Wageningen University & Research, We, the undersigned, urge Wageningen University & Research to live up to its image as the 'third most sustainable university in the world' by providing its students, professors, and other faculty members with more environmentally-friendly food, namely vegan options, on campus. There is a clear consensus on th...

Nov 12, 2017
199
1 334

We demand the leadership of CHFT, GHCCG & CCCG be replaced

Let's Save HRI feel very strongly that the leadership of the Calderdale & Huddersfield NHS Foundation Trust, Greater Huddersfield and Calderdale Clinical Commissioning Groups are out of their depth; they are blundering on seemingly oblivious to the lack of confidence and trust that local people have in them and their plans. It seems to us that they are so emotionally wedded to their plans that...

Jul 19, 2017
193
809

STOP THE SLAUGHTER OF PEOPLE WITH ALBINISM IN AFRICA

Stand with us Stop the slaughter of People with albinism in Africa Help us break the silent chain of  body part trafficking NOW! In February 2015 in Geita, Tanzania,  a one year old boy called Yohana was snatched from his mothers arms'.  The attackers came in the middle of the night and took Yohana away, leaving his mother badly injured by a machete as she tried to protect him. Yohana's completel...

Mar 02, 2017
168
168

Branston Commuunity Academy 'Save the Skirt'

Please sign and share with your friends who feel the same way.      ...

Nov 09, 2017
158
159

Boycott Tesco over Muslim Advert

Tesco have deliberately included a Muslim family in an advertisement about Christmas 2017. 'However you do Christmas, we've got a turkey for you,' goes the ad.  But we the undersigned note: (a) Christmas is a Christian festival, (b) God became flesh in Jesus Christ and dwelt among us, (c) Muslims deny the truth of the Incarnation, (d) Tesco do not even (thank God) sell halal turkeys, so they have...

Nov 13, 2017
153
316

درخواست تبدیل وضعیت نیروهای قراردادی سازمان نوسازی مدارس کشور

سرور گرامی جناب آقای دکتر لاریجانی، ریاست محترم مجلس شورای اسلامی؛ سرور گرامی جناب آقای دکتر بطحایی،  وزیر محترم آموزش و پرورش؛   با اهدای سلام و احترام به استحضار میرساند، اینجانبان جمعی از کارکنان قراردادی سازمان نوسازی، توسعه و تجهیز  مدارس کشور که سالهاست به صورت قراردادی بدون امنیت شغلی در حال فعالیت در امر مقدس مدرسه سازی هستیم و طی درخواست های مکرر به سازمان مدیریت و برنامه ریزی، سازمان...

Oct 17, 2017
149
22 636

Petition against slaughter and export for slaughter of Polish horses

President PiS Jaroslaw Kaczynski Al.Jerozolimskie 125/127 02-017 Warszawa   Prime Minister of the Republic of Poland Beata Szydlo Kancelaria Prezesa Rady Ministrow Aleje Ujazdowskie 1/3 00-583 Warszawa   Parliament (Sejm Rzeczpospolitej Polskiej) Kancelaria Sejmu Ul. Wiejska 4/6/8 00-902 Warszawa         Honorable Prime Minister, Honorable Members of Parliament,   We appeal to you to support the...

Jan 30, 2017
135
137

Change AC food

I am dissatisfied with the new food quality as well as the a sense of variety of the food in the Academic Centre. The new system encourages me to skip meals due to lack of taste and options. I am kindly requesting the restaurant managers as well as Glion management in general to resolve the issue immediately....

Nov 17, 2017
134
1 158

Stop the Salvation Army Shelter from moving to Vanier

The Ottawa Salvation Army announced yesterday that they plan to move their shelter form the ByWard Market to 333 Montreal Road in Vanier.  Salvation Army shelter to move to Vanier The city of Ottawa has been encouraging the Salvation Army to move their shelter out of the market area.  City encourages the Salvation Army shelter to move. The Vanier area already has issues with crime, gangs, drugs, a...

Jun 22, 2017
131
118 770

We are against the Emergency Decree (OUG) no. 13/2017 that modifies the Penal Code

(Versiunea în română a acestei petiţii aici) On Wednesday, the 1st of February 2017, the President of Romania, Mr. Klaus Iohannis sent the Romanian Prime Minister, Mr. Sorin Mihai Grindeanu, the letter below, in which he demands the  abrogation of the Emergency Decree no. 13/2017 that modifies and amends Law no. 286/2009 regarding the Penal Code and Law no. 135/2010 regarding the Penal Code Proced...

Feb 02, 2017
130
72 594

Stop the extinction of wolves in Norway!

UPDATE 2016-12-20 YES! A great victory is won! The Minister of Climate and Environment in Norway, Vidar Helgesen, announced to day: THERE WILL BE NO LICENSED HUNT FOR WOLVES IN THE WOLF ZONES IN NORWAY! This will reduce the number of wolves that can be hunted from 47 to 15. Thank you for your support in this important matter for the wolves in Norway. Best regards Aga, Marianne and Anders ====...

May 22, 2016
122
122

Limitations laundry room

We would like to protest the limitations of the laundry service imposed by SSSB in Lappis. We are concern about our living standards and decency, and these limitations are having a negative effect on them. Lappis environment is already suffering from problems regarding cleaning, malfunction of facilities, poor heating and some other well-known problems that we, tenants, live with. First of all, we...

Oct 26, 2017
118
421

Protect North Central Park from Major Development

The Laredo City Council, together with Webb County, voted to move forward with plans for MAJOR development at North Central Park, just south of the Trailhead Facility (see below). They plan to build a veterans museum with warehouse style construction on 2+ acres of land that will require parking, bright security lighting, and other infrastructure that will DRASTICALLY alter the park's natural land...

Oct 13, 2017
111
111

Petition to reinstate Church Bonfire in Aylesbury for Halloween

A lot of people have stated online that they are unhappy with the decision to remove this year's Church Bonfire from Aylesbury. Please sign if you feel this way so we can show the powers that be how important it is to out community. ...

Oct 25, 2017
106
107

Solidarietà al professor Ibrahim Kaboğlu e agli altri "Academics for Peace" che rischiano la condanna da uno a cinque anni di carcere

Solidarietà al professor Ibrahim Kaboğlu e agli altri "Academics for Peace" che rischiano la condanna da uno a cinque anni di carcere I firmatari  - accademici, giudici e avvocati italiani - esprimono la loro solidarietà al professor Ibrahim Kaboğlu e agli altri accademici rinviati a giudizio sulla base dell'articolo 7 della legge contro il terrorismo, in quanto sottoscrittori della petizione per...

Nov 16, 2017
86
495

PETICIJA ZA IZMJENU UREDBE O UTVRĐIVANJU VISINE BORAVIŠNE PRISTOJBE ZA 2018. GODINU (u dijelu koji se odnosi na vlasnike i korisnike plovila)

PETICIJA ZA IZMJENU UREDBE O UTVRĐIVANJU VISINE BORAVIŠNE PRISTOJBE ZA 2018. GODINU (u dijelu koji se odnosi na vlasnike i korisnike plovila) PETITION FOR THE CHANGE OF THE REGULATION DEFINING THE AMOUNT OF SOJOURN TAX FOR BOATS FOR 2018. (the part that concerns owners and users of boats)  PETITION GEGEN DAS KROATISCHE GESETZ ÜBER DIE NEUE KURTAXE FÜR DAS JAHR 2018. (betrifft Eigner und Nutzer von...

Oct 06, 2017
78
78

HELP Reinstitute the Ban on Importing the Heads of Hunted Elephants

In an appalling turn of events, the Trump administration confirmed Thursday that it lifted a ban that had prohibited hunters from importing trophies of elephants killed in two African nations, reversing a 2014 rule put in place by the Obama White House. The reversal will apply to elephants hunted in Zimbabwe from Jan. 21, 2016 to Dec. 31, 2018 and to elephants hunted in Zambia in 2016, 2017 and 20...

Nov 17, 2017
75
1 574

Við viljum Félagslega húsnæðistefnu sem leyfir gæludýrahald

  Skorum á borgarstjórn Reykjavíkur og önnur bæjarfélög á Íslandi að laga núverandi Félagslega húsnæðistefnu svo ráð sé gert fyrir húsnæði fyrir ábyrga gæludýraeigendur, svo að þeir geti gert sér og sinni fjölskyldu og dýrum gott heimili . Takk Fyrir Þáttöku og endilega deilið með sem flestum fyrir loðbolta og fiðurfjaðrir og öll þau yndislegu dýr sem veita eigundum sínum gleði og félagsskap....

Mar 25, 2014
72
96

Áskorun til stjórnvalda um eflingu umhverfisfræðslu á öllum menntastigum!

Í tilefni umhverfisþingsins í Hörpu skora ég hér með á stjórnvöld að efla umhverfisfræðslu á öllum menntastigum landsins og auka hugmyndavinnu með ungu fólki, krökkum og börnum. Ég hvet tilvonandi umhverfis- og auðlindaráðherra og menntamálaráðherra að vinna sameiginlega að þessu verkefni....

Oct 19, 2017
63
3 949

Save portlaoise A&E services now following the Leaked Report of the Midlands. Hospital group management .

This petition is created to hilight light the importance of the accident and emergency services to the communities of Laois, Kildare and Offaly and their reduction will simply put lives in Danger. The Hse must be held to account knowing hospitals like Tullamore and Naas emergency departments are bursting at the seems. Following release of the strategic plan for our hospital it's noted that a downg...

Jun 03, 2015
63
11 672

No more Thyroid Madness

Levaxin (synthetic T4) is medicine we thyroid disease offered and many patients are doing very well on it but, there are also many who do not regain their health with Levaxin, which is a synthetic hormone, but feel very bad with persistent symptoms of hypothyroidism or hyperthyroidism. I want this to be illuminated in the medical treatment! These people are today without the help and medicine,...

Nov 11, 2013
59
134

Saynotopaidparkingattownbasin

This petition is in response to the Whangarei District Councillors voting to introduce parking charges at our beautiful Whangarei Town Basin. The charge will be $2 per hour 7 days a week. There will be a very limited number of free parking in front of the children's playground but it has a time limit of an hour.  The impact of parking charges will affect the businesses in that area, families, loop...

Jul 20, 2017
46
128

Petition in Support of a Free Community Skate Park

We, the undersigned, support the development of a free public skate park in our community.  We recognize the need for, and the benefits of, a free public skate park in this area.  By signing this petition, the signer is expressing their support in the Development & Production of a FREE COMMUNITY SKATE PARK.  To see what we are all about please visit Skaters of Craven County - SOCC on Facebook...

Dec 23, 2016
46
1 426

Stop plans to build homes on Green Belt at Lye Green Nr Chesham

Chiltern District & South Bucks District Councils are jointly preparing a Local Plan until 2036.  Part of the proposal is to expand the town of Chesham by building new homes of which 900 are proposed to be built on agricultural land currently designated as Green Belt on the NE of Chesham at a hamlet called Lye Green. The Lye Green community fears these plans, if adopted, will (amongst many oth...

Nov 15, 2016
46
1 042

Petition requiring amnesty for a victim of human trafficking

Dear all,   We are inviting you to support the petition requiring amnesty for a woman, victim of human trafficking, sentenced to imprisonment of 18 years. Milica is currently serving this severe prison sentence – she has been in prison for 4.5 years now, deprived of the possibility to raise her 8-year old daughter and live together with her family. Milica Sokolović was identified as the victim of...

Sep 08, 2015
42
3 469

Hillerød kommune in Denmark, return William to his loving mother Hermina and stop snatching children from their loving parents

  Every year, a lot  of children are removed from their families in Denmark because they are not "good enough" for their children. Many babies are separated from their mothers right after birth, because the state considers that other families would be a better match than the biological parents. The most terrific thing that could happen to a mother is that her baby is taken away from her. This als...

May 22, 2016
40
43

We demand a fair collective agreement for Teaching and Research Assistants at Concordia (TRAC)

I support the union of Teaching and Research Assistants at Concordia (TRAC) in the negotiation of our new collective agreement. Teaching and Research Assistants are crucial to maintaining strong academic standards and a positive educational experience for all. We demand improved working conditions. Our main demands are: A stop to unpaid work Ban contract splitting: 1 person + 1 course = 1 contract...

Oct 16, 2017
38
1 151

SUPPORT THE CANDIDACY FOR ASNELLES FOR THE SAND YACHTING 2024 OLYMPIC GAMES

To have all the infos, go on our Facebook page: https: //www.facebook.com/charavoiles/ https://www.facebook.com/asnelles2024/ Or on our website: www.charavoile-asnelles.net I sign for the sand yachting to become an Olympic sport and to defend the values of freedom and peace of the Nations on this beautiful beach of Asnelles: a famous spot for sand yachting as well as a memorial site of June 6th 19...

Jun 19, 2017
34
8 563

Act against hatred - Soros posters in Budapest

Act against hatred You, who are disgusted by the torrent of repugnant posters and billboards against György Soros scattered all over Hungary; you, who viscerally refuse all forms of hatred-mongering; you, who feel that Hungary's economic and social leaders have added this final affront to many previous ones and ultimately sunk below even the lowest acceptable level of human and political honour...

Jul 03, 2017
31
427
Joostenbergvlakte Railway Road (Closed)

​Have your say! Notice was given on 27 September 2017 to permanently close the gravel section of Railway Road to vehicular traffic.  This road section is situated on the western side of the railway line that cuts through Kraaifontein and Joostenbergvlakte.  Reasons stated:  For many years the gravel section was used as a convenient shortcut between the two areas as an alternative to using the N1. ...

Sep 28, 2017
31
13 007

Petition for recognition of the Ehlers-Danlos Syndrome.

5 Association united : Un cœur pour le SED  (Nord) (A heart for the EDS ) Ensemble pour Manon  (Loiret) (Together for Manon) Vivre avec le SED (Metz) (Living with EDS) Génération SED (L'Herault) (EDS' Generation)       Petition for recognition of Ehlers-Danlos Syndrome   In July 2013, a struggle of each instant and your mobilization through a petition had prevented the closure of Professor...

Sep 09, 2015
31
8 755

WHEN GENOCIDE BECAME "FAMINE" : IRELAND, 1845 - 1850

WHEN GENOCIDE BECAME "FAMINE" : IRELAND, 1845 - 1850 This petition seeks your support for a campaign to: * Persuade relevant authors, editors and website content providers to stop using the word 'Famine' for what took place in Ireland between 1845 and 1850, and start using terms such as, "The Great Hunger" or 'An tOcras Mór' * To call on the Government of Ireland and its Ministers, and members of...

Jan 07, 2014
29
213

Android Auto and Apple Carply for Mazda MZD Connect System

Mazda has added the MZD Connect Infotainment system on all his car product lines. Even if it supports navigation, bluetooth phonecalls and music playback, a lot of people would love to have more interaction with their smartphone and the world wide web. There are a lot of rumours, that Mazda would implement Android Auto and Carplay one day. In March 2017 a Mazda spokesman should have said that both...

Jul 10, 2017
27
7 631

Stop the killing of straycats in the city of Bruges, Belgium!

Straycats are being killed because of 'huntinglaws' in the shelter of Bruges. Non profit organisation Kat zoekt thuis ('Cat looking for a home') has been neutering starycats for years in Bruges, at their own expense. Normally, this is at the responsibility and costs of the city counsel. In the past, we have had numerous contacts with the city counsel to improve the straycat-policy. Now, sadly, th...

Mar 26, 2015
25
62

Access to land held by JD Irving

Through this petition, we ask the Government of New Brunswick, Prime Minister Brian Gallant and the Department of Natural Resources, the Department of Justice and the Department of Public Safety to intervene to force the New Brunswick Railway Company management to give access to the land held by JD Irving. These lands were first given for the public interest as a condition of the Canadian constit...

Aug 25, 2017
25
89

Date required for a swimming pool to be built in Plymstock or Sherford

A date is required from Plymouth City Council when a public Swimming pool will be built in Plymstock or Sherford.?...

Aug 22, 2017
25
2 802

Enough lies about the death of Magdalena Zuk!

      President: Andrzej Duda, To information: Prime Minister / Prime Minister: Beata Szydlo Minister of Justice / Attorney General: Zbigniew Ziobro     Dear President, We the undersigned, ask The President of the Polish Repablic to take special care of all activities to clarify the circumstances of our countrywoman death, Magdaleny Żuk. We want to send a clear message to all authorities: We dem...

Jul 27, 2017
23
393

International adoptions should be handled by a state authority, not private organisations

  Sweden may be a small country populationwise but it is one of the largest adoption countríes in the Western hemisphere. There are around 60 000 international adoptees in Sweden and the majority have been adopted through private organisations. In the 60s and 70s, international adoptions were handled by the National Board of Health and Welfare, but in the 80s, adoption became a matter for private...

May 24, 2017
21
21

Questionnaire about Energy Pact 2050: ethical and democratic deficit

A l'attention des ministres belges fédéraux et régionaux de l'Énergie   Mesdames et Messieurs,   Merci pour le questionnaire: https://www.pacte-energetique2050.be/ Cela dit, nous tenons à vous faire part de quelques observations et questions: - Le questionnaire mis en ligne à partir du 17 octobre 2017 peut être rempli uniquement en ligne. Donc vous ne vous adressez pas à la totalité de la populat...

Nov 02, 2017
21
46

Clear the illegal vehicle mechanics from our streets

We the residents of Ward 37, City of Ekurhuleni Metropolitan Municipality, petition for the permanent removal, clearing-up and prohibition of the illegal vehicle mechanics in Alberton North: Van Riebeeck Ave, 2nd Ave, 1st Ave, Pieter Uys Ave, Hendrik Potgieter st/Kritzinger Road, Gerrit Maritz st & Francis Rd.  The By-Laws is in place to stop this pollution and illegal activity and should be e...

Jun 13, 2017
21
7 470

Saving Hippodrome in Belgrade

One of the oldest active sports facilities in the World should not become the shopping mall! It is 8 years older than Wimbledon! Sign to save culture, tradition, thrill and excitement of this iconic Institution!...

Mar 30, 2017
21
27 551

PETITION FOR ANIMAL AND NATURE POLICE CREATION

Petition for Animal and Nature Police establishment  Thank you for your allowing to really know yourself and really create a new life for Romania"s animals and nature! We live in a hostile , chaotic and hectic environment. Fortunately, we have laws that either prevent disastrous events, or save us from the clutches of danger. It's not just us, but pets and nature need laws to protect them, too. Pl...

Dec 31, 2015
20
20

To stop the Government of today from changing Dla to Pip , this has already costs the life's of 81:000 people

Please support this petition we need a lot of signatures please ...

Nov 12, 2017
20
20

Sean and Conor Price Should Support Niall Horan On Tour

We think these boys should support Niall Horan not just on the Irish dates but for his whole tour in 2018 I mean they are without a doubt so talented and they are irish too and I mean after the #SeanAndConorPriceSupportNiall trend I think it's safe to say it's a very popular idea so if you think it should happen then sign this petition ! ...

Nov 02, 2017
20
412

CALL OF THE DUNE - Casamance - Senegal. NO TO BEGINNING HEAVY MINERAL SANDS MINING IN CASAMANCE !

CALL OF THE DUNE If nothing is done to stop them, the backhoes will be allowed to begin gutting the Niafrang sand dune in Casamance, from October onward, in search of heavy minerals like zircon. For the Senegalese state, and especially for Astron, an Australian multinational corporation based in China (Hong Kong), the expected profits amount to millions of West African CFA. For defenders of the en...

Jul 12, 2017