OMG they are taking away our waves!!! No island in front of Knokke-Heist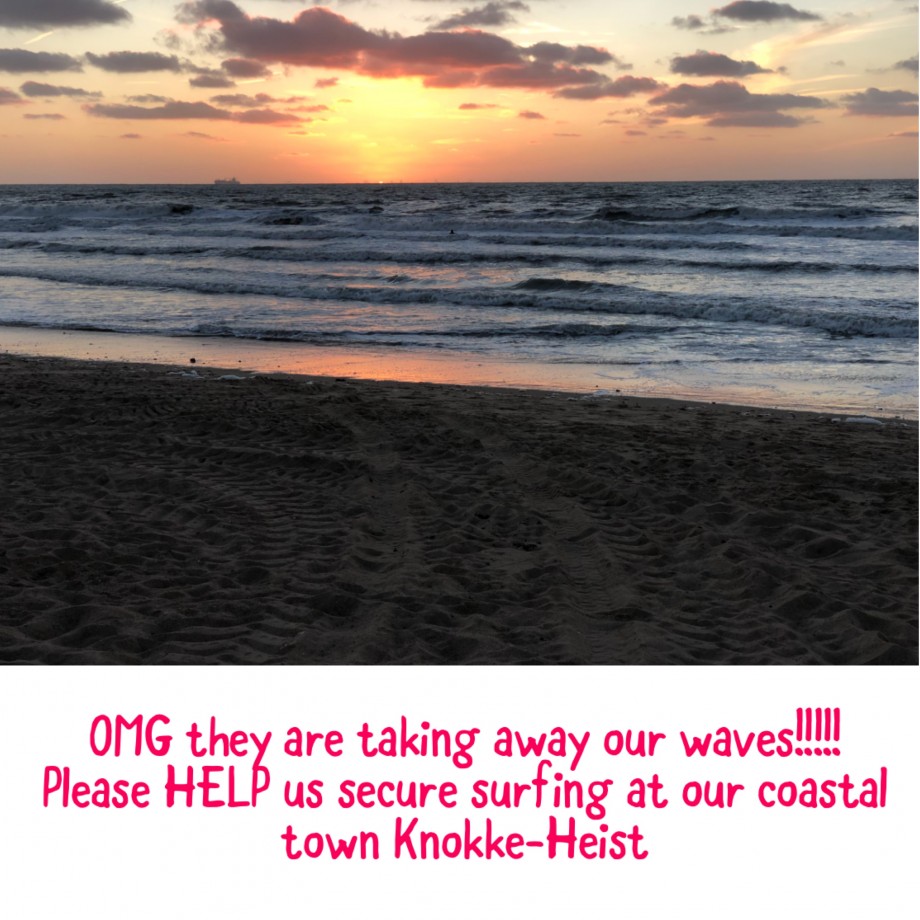 The government wants to create a trial island in front of our coastal town Knokke-Heist (Belgium).
That would ruin our Sea view, tourism, and most importantly, it would change our sea into a canal without WAVES!!!! Bye bye Surfing?!?!?
Please help us save our waves and sign our petition!!!!
Sign this Petition
By signing, I authorize Ruben Waeghe to hand over my signature to those who have power on this issue.