stop public calls to kill white people in south africa
This is a call to unite all South Africans who demand that public utterances that encourage black on white violence, and Genocide of the white race no matter how subtley interwoven in speech/language manipulation might be, must be followed up instantly, and aggressively, with an unbiased, full fledged, counter measure including a determined investigation by the relevent local policing authority.
White genocide is already rampant and the government is doing nothing to stop, or prevent is!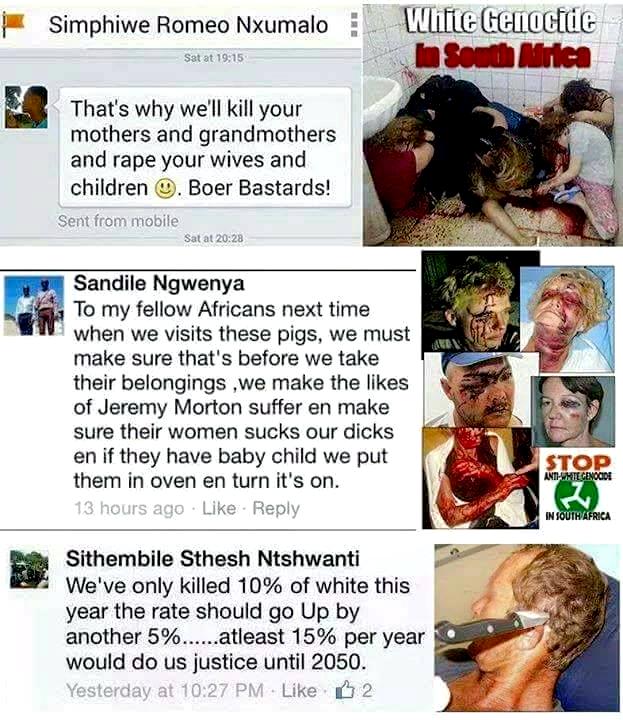 Sign this Petition
By signing, I authorize Bernard Cox to hand over my signature to those who have power on this issue.