Bring back Cadbury YES/NO Chocolate bars!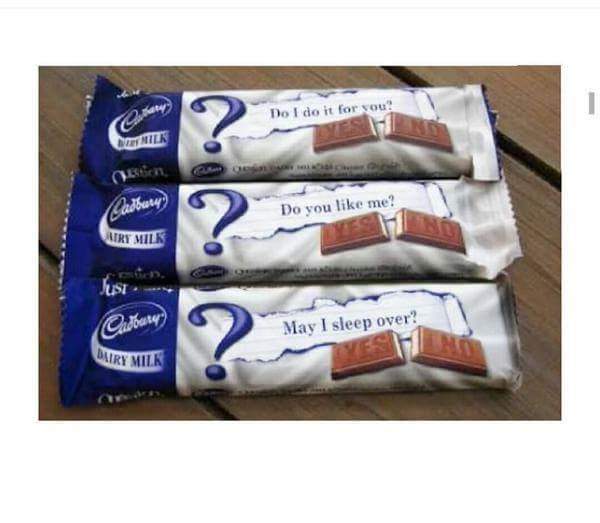 Sign this Petition
By signing, I authorize Cadbury YES/NO Chocolate Bars to hand over my signature to those who have power on this issue.
30 days
All time
Petition name
Created
1 574
3 945

Culture Declaration Skåne 2019

The culture committee of the Region of Skåne outline in their plan for culture 2019 outlines how they defend and strengthen freedom of speech and how art and culture are vital pieces in the foundation of a democratic society. The culture committee wants to promote "a rich art-and cultural sector, with broad and specialist expertise, which all people should have access to on the same conditions." O...

Jan 22, 2019
1 297
3 177

Dostupnost FreeStyle libre u Srbiji - Da dijabetes manje boli

NEOPHODNA DOSTUPNOST FREESTYLE LIBRE U SRBIJI Ovo je peticija za omogućavanje dostupnosti uređaja FreeStyle libre kompanije Abbott, u Srbiji, koji bi značajno olakšao život dijabetičara. Naročito odojčadi, male dece, nemoćnih koji nisu u stanju da iskažu kritičnost svog stanja, što bi drugi mogli pratiti za njih. Uređaja za sve dijabetičare mučnog moranja svakodnevnog bockanja. Uređaja koji bi zna...

Jul 06, 2017
599
1 799

Petition to tackle the issue of smog in Bydgoszcz

Petition addressed to the City Council of Bydgoszcz, the Mayor of Bydgoszcz and the Chairman of the Kujawsko-Pomorskie Voivodship Council regarding the undertaking of anti-smog activities in Bydgoszcz Dear Chairman, Sir, President, Dear Councilors, we, a group of undersigned inhabitants of Bydgoszcz, submit the following petition in the public interest: We demand the adoption and implementation of...

Jan 04, 2019
587
587

PRESERVE OUR HERITAGE AND SUPPORT OPTION 1 WITH ANGLE PARKING.

Mayor Pankow and council members approved Option 1 (which included angle parking) after public consultation in February of 2018 . After the elections in Oct. of 2018 the present council and Mayor Pankow voted to rescind Option 1 and approved Option 2 (to include parallel parking, bike paths ) without any public consultation. Now is the time to stand up and be counted to keep Option 1.. E-mail addr...

Feb 16, 2019
516
517

Við mótmælum seinkun vegbóta á Kjalarnesi!

Við undirrituð lýsum yfir gríðarlegum vonbrigðum okkar yfir því að fjármagn til vegabóta á Vesturlandsvegi um Kjalarnes, hafi verið skorið niður í vegaáætlun og því fyrirsjáanlegt að óskilgreind seinkun verði á því að vegurinn verði endurbættur. Um leið og við mótmælum harðlega, skorum við á samgönguyfirvöld að endurskoða áætlanir sínar og hefja strax undirbúning við breikkun vegarins í a.m.k. 2 +...

Feb 04, 2019
503
504

Call to suspend the Copyright Act Amendment Bill and the Performer's Protection Amendment Bill

Dear Mr Hlupheka Mtileni, RE: The Select Committee on Trade and International Relations on the Copyright Amendment Bill [B13B-2017] While I applaud an update of the South African law to bring it in line with international best practice to support the creative industries and protect artists and performers, I suspect the bill as it stands will have a number of unintended consequences that will effec...

Feb 18, 2019
427
426

Eteraz dvm

  Eterazdvm Eteraz dvm    Eterazdvm Eteraz dvm      Eterazdvm Eteraz dvm    Eterazdvm Eteraz dvm  Eterazdvm Eteraz dvm ...

Feb 09, 2019
365
1 635

No to Skip stop on the Nynäshamn line

Lets stop Skip stop also on the Nynäshamn commuter line! SL gets rid of Skip-stop - north of Stockholm. But we who live in Trångsund, Skogås, Jordbro and Krigslida has to continue standing on the platforms in the cold while the X trains swisches by! Other lines has 8 trains/hour while the Nynäshamn line has only 6 trains/hour. Despite this every third train skips over Trångsund, Skogås and Jordbr...

Dec 07, 2018
297
339

Healthy Women, Healthy Society!

The female body and its reproductive health are not an intimate, nor a female thing, but a "strategic, national thing." For more than a year now, the female body and the right to it in Serbia do not cease to be a battlefield for different debates and manipulations, and there is no concrete solution. We testify to various battles that the state does not successfully fight for natality. If we really...

Jan 24, 2019
279
279

Save Esher's Greenbelt - Say No to development on Sandown Park

The Jockey Club proposes to build 310 flats (in blocks 4-6 storeys high) and a 150 bed hotel around the race course. The whole of Sandown Park is in the Green Belt, and we do not believe this development should be allowed.   We are a group of neighbours launching a campaign to fight the proposals and raise awareness.  We know the Council is under pressure to find more sites for houses.  However, i...

Jan 25, 2019
Petitions24.com
We provide free hosting for online petitions. Create a professional online petition by using our powerful service. Our petitions are mentioned in the media every day, so creating a petition is a great way to get noticed by the public and the decision makers.