Save Byrne Creek Forest East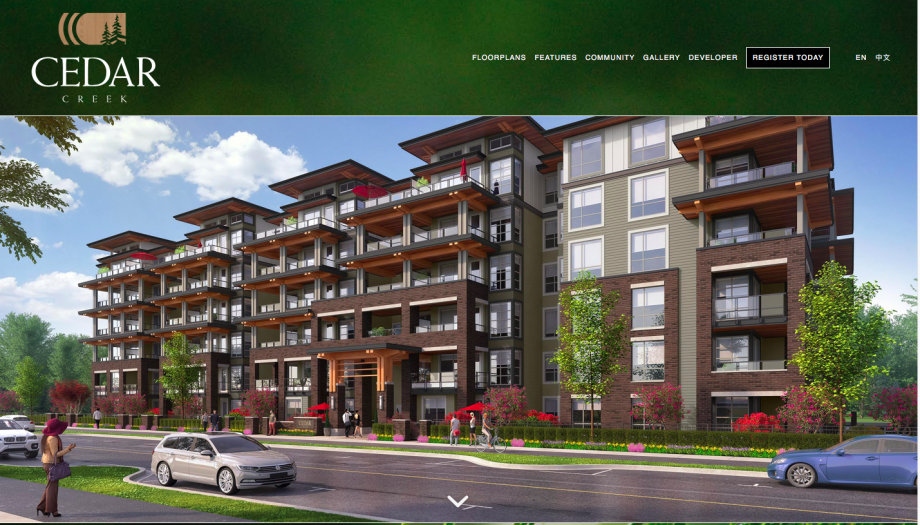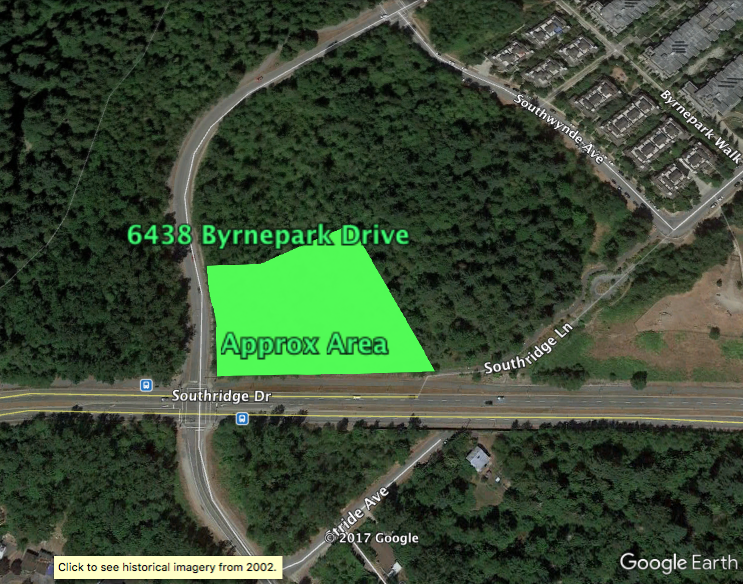 The boundary of the entire property is: Southridge Drive (South) Byrnepark Drive (West)  Southwynde Avenue (North) and Southwynde Rainpark Walkway (East).  
The habitat is very steeply sloped and hosts mature trees such as Western Red Cedar. The RWC tree helps prevent mudslides from pouring down the steep slope because their deep roots stabilize the soil.  A mature cedar forest is much more efficient at preventing mudslides and water runoff than a cement block wall.
Barred owls make their home here.  A mated pair of Barred Owls produce juveniles every year and need their home in which to hunt.  Countless species are slated for habitat destruction by earth moving equipment. These animal species include Red Squirrels, Cooper's Hawks and denning Coyote families.
The City of Burnaby sees the cash potential of this forest for a housing development.  
The City of Burnaby has not delivered a promised completed Environmental Assessment of this entire area, as per the *Edmonds Town Centre Plan September 26, 1994.  * Page 7 First Paragraph.
If developed, the  housing development cannot buffer constant highway or skytrain noise from those transportation routes found at the perimeters of the property.
In this era of climate change and greenhouse effect, we petitioners would prefer that 6438 Byrnepark Drive, (along with a second yet unnamed phase which will be coming soon too)  be combined with Byrne Woods Park.  This insures that this irreplaceable forest remains an unsevered whole, protected parkland.
The purpose of this petition is to stop the sale of this forest habitat until such time as a full Environmental Assessment study is completed for, and to the public, so that the uniqueness of this habitat will never be disputed again. 
Full public disclosure on the sale of this property can be found at the official Burnaby site at:
www.burnaby.ca/Assets/doing+business/business+with+burnaby/Property+Bid+Packages/RFO+6438+Byrnepark+Drive.pdf
Thank you for adding your voice to this petition.
Click the link below for a walking tour from the entrance to Byrne Woods Park, walking south to 6439 Byrnepark Drive.   The walk east along the Right Of Way ends at Rain Garden Walk, which is the eastern boundary of both forest parcels.  The walk then turns north to where the Rain Garden Path meets Southwynde.
https://www.youtube.com/watch?v=XiZt0rHcVXQ&feature=share
Byrne Creek Forest remains where it has always been, blending with surrounding development. This one minute video montage of Byrnepark Drive from 2002-2017 shows how our forest keeps our city healthy despite growing traffic patterns around it.
https://www.youtube.com/edit?o=U&video_id=7ZvRmJ4Lh4c
Thanks again, for taking a few minutes to make a difference.